Pool Products and Construction
 We are proud to announce our partnership with Hayward Pool Equipment and Paramount Pool & Spa Systems.
As authorized dealers of Hayward Pool Products, we are committed to helping pool owners enjoy pool ownership with cutting edge technology. We strive to ensure your Hayward products operate at maximum efficiency all season long.
Our partnership with Paramount Pool and Spa Systems allows us to provide you with products designed to make your pool experience the most enjoyable and carefree experience possible. Our circulation and cleaning systems will deliver amazing results while paying for themselves over the lifetime of your pool.
We also provide options for in-floor cleaning systems. Our Paramount in-floor cleaning and circulation systems lower your time maintaining your pool, which leaves more time to enjoy it! You won't have to worry about the cleanliness of your pool all summer long. Our state of the art in-floor cleaning systems, by Paramount, do more than just clean, they save you money by circulating water and chemicals from the bottom up to reduce the evaporation of chemicals.
Whether you have a residential in-ground or above ground pool in Bradenton, we have a wide selection of pool pump products from Hayward Pool Products that will help maintain your pool's cleanliness and overall performance. And since we are official dealers of Hayward pool products, you can rest assured that your pool will be in good hands. Adkins in Bradenton is your one-stop-shop for all things concerning your pool. Not only do we provide speedy build time, but we also offer additional cleaners, heaters, sanitizers, lighting, and so much more! We take the worry and hassle out of the building and maintaining pools.
Give us a call today!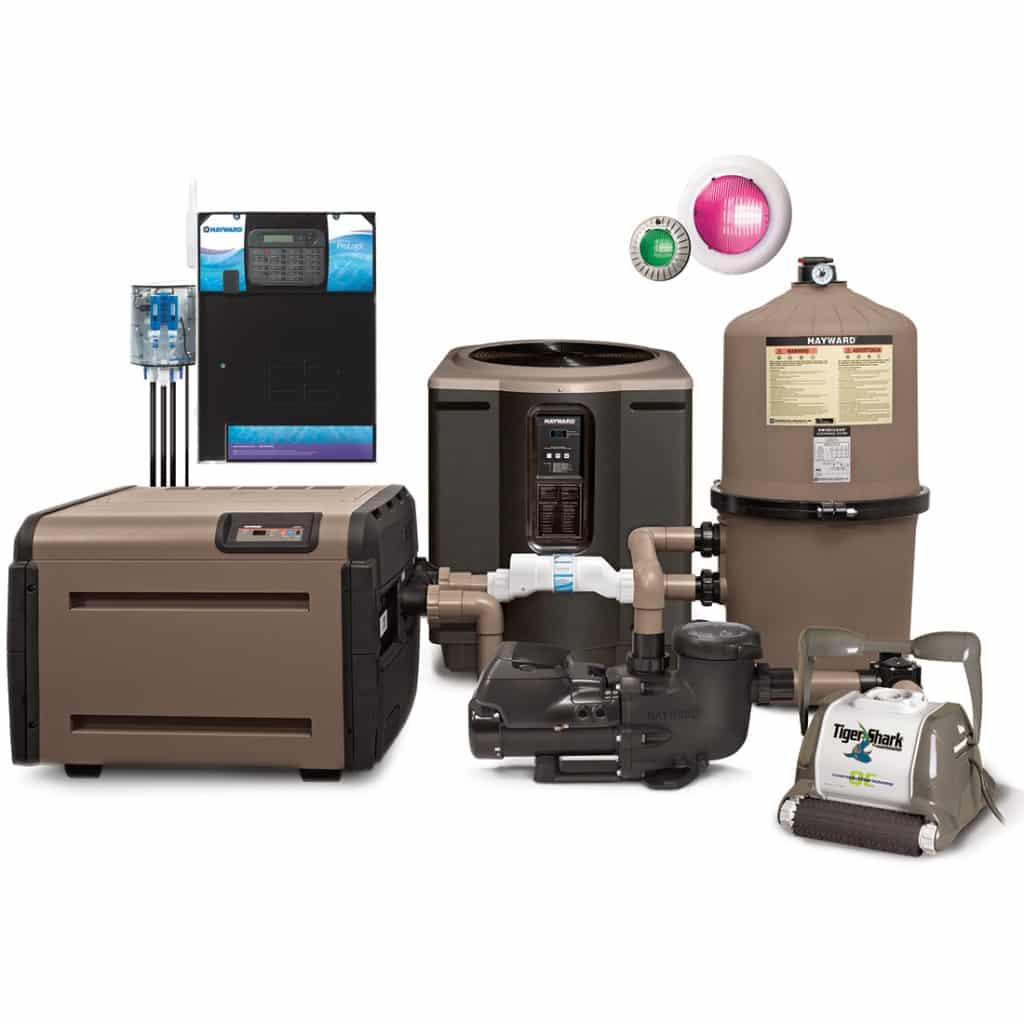 Other than a source of relaxation, pools can also add the beauty of your home. We offer a wide range of design ideas you can incorporate in your pool and surrounding areas. We specialize in poolside deck construction and are committed to bringing your whole yard together. Our decks come in different types, including wood, brick pavers, and natural stone concrete, providing a variety of options to those who have above ground or underground pools located in Bradenton.
We also offer a complete design, engineering, fabrication, and installation of custom pool cage enclosures. Spend less time cleaning and more time playing! Our enclosures protect from insects, UV rays, and annoying weather conditions in Bradenton. They also offer added safety when closed and locked. We build our pool enclosures to last for years to come. That is why we use stainless steel fasteners and aluminum structures.
While you are getting your surrounding pool area finished, you can dive deep into our pool surface products. We supply fantastic pool surfaces by our partners at PebbleTec and Stonescapes. Our full range of finishing products come in many colors and textures to make your pool as unique as you are! We believe in proving only the best for our clients, which is why we only use the highest rated products because they provide the best textures and pure materials.