About Adkins Construction
We specialize in construction management for residential and commercial construction projects along the Southwest Coast. Our construction projects consist of new builds, remodels and renovations. We take pride in encouraging and advocating for sustainable and Green building practices where applicable.
​Our commitment to quality building practices, uncompromising ethics and financial transparency allows our clients know they can rely upon us to complete their construction projects on time and on budget. Additionally, our highly personalized construction options and wide range of prices cater to every project budget, so you're sure to find the construction solutions your project demands.
James P. Adkins
President and CEO
22 years in commercial, industrial, and residential construction roles solving a broad array of building, construction and real time application challenges.
Bachelor of Science - Uniiversity of Kentuck
Licensed Real Estate Broker (BK3213586)
Florida State Certified General Contractor (CGC1528214)
Florida Realtor, Business Broker of Florida Adkins Florida Realty LLC
Melvin 'JR' Schoch Jr.
Vice President / COO
Melvin has over 20 years of residential and commercial construction experience. he is an expert in interior fit and finish and offers our clients a broad range of commercial and residential construction management abilities. Proactive and intelligent, Melvin is a skilled communicator and as Adkins' COO often serves as the lead problem solver.
Associates Degree Applied Science – Law Enforcement Technology
OSHA Certification Mold Remediation
Michelle Tourjee, CFO of Adkins Building and Construction. Owner of the local CPA firm Coastal Professional Accounting. In 2019, I was featured in CPA Today magazine for being an emerging young leader at the forefront of the accounting industry.
Certified Public Accountant
A veteran of the United States Air Force
Dedicated to her work and family.
Gabe De Miranda
Senior Estimator
(2020 – Present)
Over 8 years of residential, commercial, and pool construction including field experience, supervision experience, and administrative duties.
Started his career at Adkins as the office administrator before being promoted to the lead Estimator, his responsibilities at the time consisted of office file documentation, file management, lead tracking, design phase management and coordinating the company schedule.
As the Senior Estimator he is now being assisted by the Junior Estimator.
Current responsibilities consist of but are not limited to, obtaining quotes from hundreds of subcontractors a week, drafting accurate proposals for new incoming projects, and estimating takeoffs.
Currently studying Architecture at the Academy of Art University.
(2018 – 2020)
Worked as a lead carpenter for Nations Remodeling Inc.
Primary responsibilities in carpentry were in trim carpentry including baseboards, door trim, and crown molding.
Other responsibilities were in framing high end homes based on building plans according to each job.
Made sure all trim work was presented to the highest quality standard and ensured all work was completed on schedule.
Organized team equipment and materials.
(2013 – 2018)
Worked under his father out of high school installing pavers for pool decks and driveways.
Years of skill with power tool equipment cutting pavers and shaping them to the clients' custom design.
In charge of loading and unloading material for each job and delivering them to their designated location.
Clientele ranging from your everyday driveway to high end homes.
Sthefany Figueredo
Assistant Project Manager
History(2015 – 2018)
Admin Assistant for Flooring Contractor
Customer Service, Assisting with Design, scheduling appointments, ordering material, scheduling installers, estimating Social Media Marketing for the company
(2018 – 2020)
Operations Specialist for a Construction Recruitment Company
Recruited tradesmen for multi-million dollar commercial projects and residential projects
Responsible for all administrative tasks and documentation for Hiring and payroll
(2020 – 2021)
Recruited as an Operations Manager for a Carpentry contractor
Assisted in building an administrative foundation for the company, implementing payroll processes, material ordering, scheduling, and overseeing projects progression
(2021 – 2022)
Project Manager Assistant
Assisting on the high-end remodels in Siesta Key, Bird Key, Longboat Key From administrative work, contracts, budgeting, scheduling, ordering material, and client communication.
(2022 – Present)
Assistant Project manager for Adkins Building & Construction
Managing all project files, and material selections Gant scheduling with the lead project manager, and assisting when needed with field updates per Jobsite
Ossel Barillas
Field Superintendent
(2022 – Present)
6 years total assisting, coordinating, and executing in the commercial and residential construction.
Task tracking with subcontractors for quality work on every job site.
Assists Project Manager with all field management needed.
Daily logs all field work for active job sites, ensuring that all sites are organized and quality controlled
Main contact for material delivery orders, making sure materials are provided and on schedule for each job
(2018 – 2021)
Moved to Walmark Inc has the lead foreman
Responsibilities as the lead foreman consisted of effectively managing 30man groups of framers, making sure they complete each job on schedule
Made sure material orders were delivered on time
As the lead foreman, he was also in charge of the framing layout, making sure that all layouts are according to plans
(2016 – 2018)
Started commercial construction in 2016 with Walden LLC
4 years of hands-on experience as a commercial framer.
Projects ranged from small businesses to franchised restaurants and retail stores.
Main responsibility as the lead framer was leading the team to complete every job with attention to detail, team consisted typically of 5 people
Paul Caldas
Junior Estimator
(2022 – Present)
As of now Paul is the new Junior Estimator and is working his way up in the construction world.
He is currently assisting the Senior Estimator with takeoffs, obtaining bids from subcontractors, and proposal management.
He aspires to reach his current goal, as a structural engineer.
(2021 – 2022)
Started at Adkins Building & Construction as a permit technician.
Assisting the project manager in multiple aspects of every job.
Responsible for scheduling inspections for each phase of construction.
Primary handler of subcontractor documentation for all work, and managed list of subcontractors per job.
As the first in line to check that all new clients' documentation are properly executed and legally recorded, he managed all new incoming clients and made sure that the start of every job was laid on a firm foundation.
(2017 – 2021)
Worked as a kitchen remodeler and custom cabinet installer.
Drove from Miami and Tampa regularly to pick up materials and coordinate schedules for delivery.
Worked on high end homes along the bay area where attention to detail is top priority.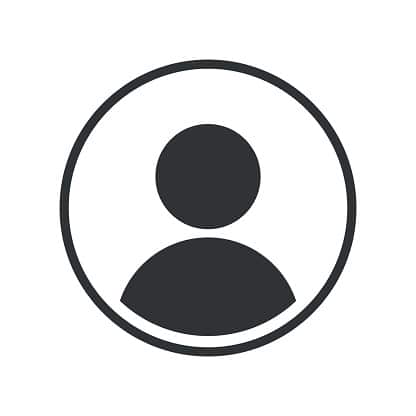 Leo Seixas
Office Administrator
(2022 – Present)
Currently residing at Adkins as the office administrator.
Main responsibilities consist of office file documentation, lead and office file management, lead tracking, design phase management, and coordinating the company schedule.
Other responsibilities consist of contract drafting for clients and being the primary contact for the main office line, directing calls for lead opportunities and subcontractors throughout the work day.
Assists Project Managers with insurance documentation for all onsite subcontractors
(2020 – 2022)
Licensed as a home inspector, certified by Internachi home inspection school
Worked in construction as a framer, and general labor field worker for Nations Remodeling Inc.
Responsibilities consisted of framing multi-million dollar houses on Siesta Key beach, trim work carpentry for multiple projects within the Sarasota county area, and material organization on every Jobsite.
As a security system installer, he has hands-on experience with low to high voltage wiring.
Assisting with the installation of security systems and their electrical panels, other responsibilities were to run wires and to connect them to electrical devices for power.