About Adkins Construction
We specialize in construction management for residential and commercial construction projects along the Southwest Coast. Our construction projects consist of new builds, remodels and renovations. We take pride in encouraging and advocating for sustainable and Green building practices where applicable.
​Our commitment to quality building practices, uncompromising ethics and financial transparency allows our clients know they can rely upon us to complete their construction projects on time and on budget. Additionally, our highly personalized construction options and wide range of prices cater to every project budget, so you're sure to find the construction solutions your project demands.
James P. Adkins
President and CEO
22 years in commercial, industrial, and residential construction roles solving a broad array of
building, construction and real time application challenges.
Bachelor of Science University of Kentucky
Florida Realtor, Business Broker of Florida Adkins Florida Realty LLC
Licensed Real Estate Broker (BK3213586)
Florida State Certified General Contractor (CGC1528214)
Mark J. Barish
Project Management
11 years in Commercial and Residential Construction as Field Engineer and Project Manager
10 years Real Estate as licensed Broker, Business Broker, Auctioneer
4 years as IT Systems Administrator and College Teacher
Bachelors in Business Communications
Masters in Education
Michelle Tourjee
CFO
Michelle Tourjee, CFO of Adkins Building and Construction. Certified Public Accountant. A veteran of the United States Air Force. Owner of local CPA firm Coastal Professional Accounting. In 2019, was featured in CPA Today magazine for being an emerging young leader at the forefront of the accounting industry. Dedicated to her work and family.
Melvin C. Schoch Jr.
Over 10 years field experience in residential renovation, as carpenter and multi-skilled
tradesman, Foreman, Field Supervisor and Superintendent.
Involved in all aspects of remodels and renovations interior and exterior, including trim finishes,
woodworking, cabinetry, floors, doors, windows, weatherproofing, and energy efficiency.
Associates Degree Applied Science – Law Enforcement Technology
OSHA Certification Mold Remediation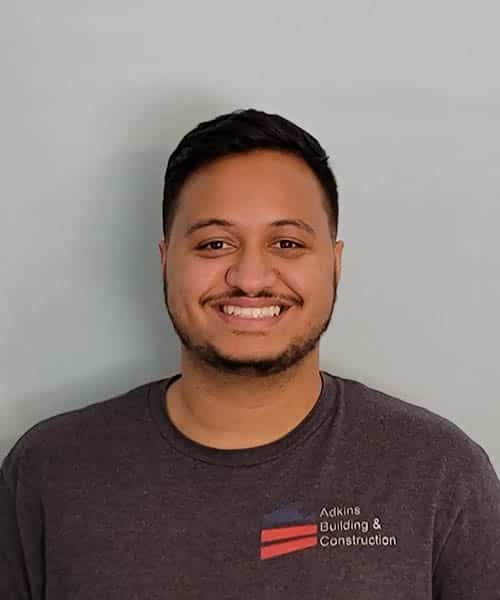 Gabe De Miranda
Office Manager
Over 6 years of residential, commercial and pool construction including field experience, supervision experience and administrative duties. Primary responsibilities in carpentry were in trim carpentry including baseboards, door trim and crown molding. Fluent in English and Portuguese and advanced in Spanish.
Graduated from Suncoast Polytechnical Highschool, Sarasota FL
Currently studying Computer Science at Colorado Technical University.