One of our greatest passions is home renovation. With years of real estate experience, we've renovated dozens of homes. When landlords or homeowners are considering remodeling before they lease or sell their property, they should consider these three renovation trends. In our experience, the following design tips are almost guaranteed to boost tenant applications and increase your property value:
SPACE:
The most important factor to consider when renovating is how to maximize the space of your home's floorplans. Homes designed with higher ceilings or larger floorplans are sought after the most and will fetch better lease or sales prices. 
Even if your home has limited spacing, you can solve this problem through renovation. Where possible, you could remove decorative or dividing walls that separate kitchens and dining rooms. Increase sources of natural lighting, such as windows or skylights. While this won't change the physicality of your floorplan, it will create the optical illusion that the room or house has more space and therefore appears larger. This helps to eliminate the oppressive claustrophobia that can sometimes accompany a small, enclosed room.
MODERN AND MINIMALIST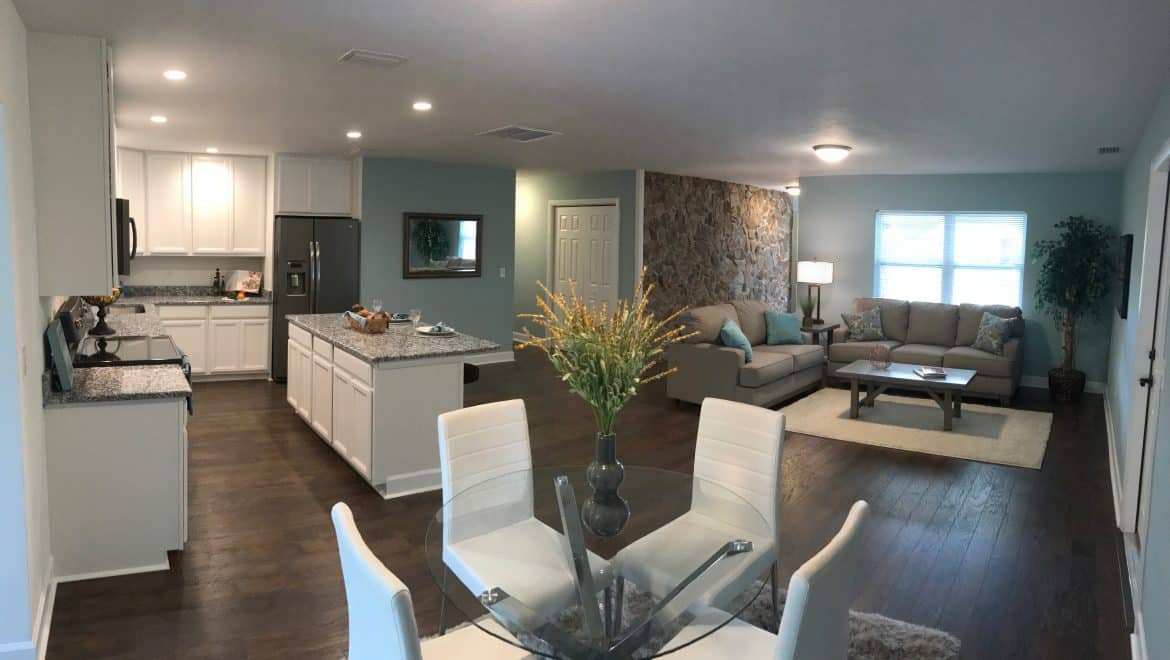 The chic modernity of trending minimalism is catching a lot of attention. Minimalistic designs are becoming increasingly popular with homeowners and tenants alike. To give your property a dash of modern flair and minimalist sophistication, keep wall designs to a minimum. Do not use wallpaper or heavily-clutter your walls. Sparingly incorporate angular or geometric designs into your ceiling, floor, and wall planning. When installing lighting, amenities, or appliances, include items that are fundamentally designed and simple. The whole concept of this style is to add artistic touches to a basic and almost empty canvas. Doing so leaves room for your buyers or tenants to add personal touches to an aesthetically pleasing, stylish home.
COLORS
Before: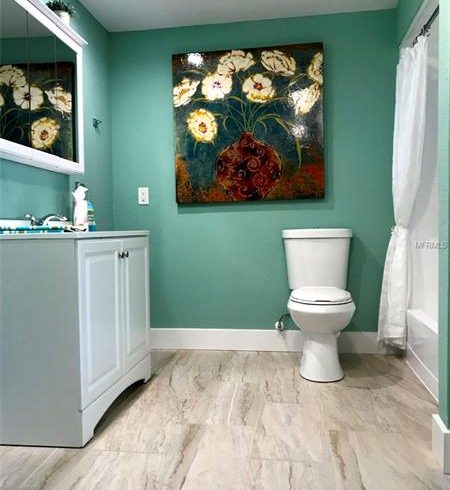 Current color trends favor neutrals, such as soft hues of beige, cream, and warm greys. These neutral tones are complemented by cool colors, such as faded blues and greens. These colors are popular in the design world because they contribute to the illusion that a room appears larger than it actually is.
Splashes of bright oranges, yellows, and reds are ideally found in accent artwork, curtains, decor, or even front doors. Because these colors typically cause a room to feel smaller and more enclosed, they should be used sparingly. 
For more home renovation ideas, browse our home renovation project gallery here! 
http://www.adkinsfloridagroup.com/bradenton-home-renovations/